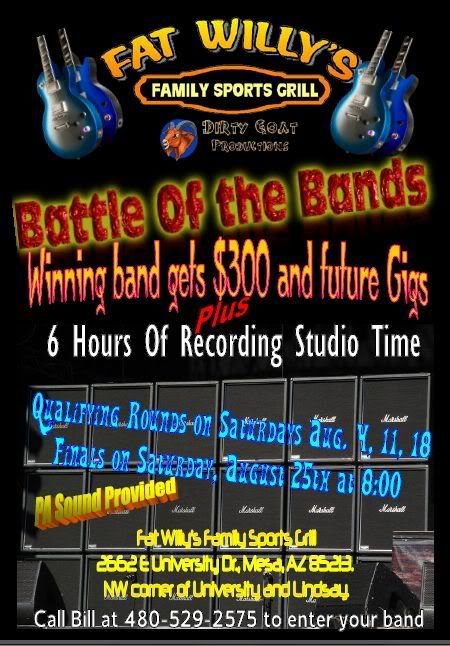 Fat Willy's Battle Of The Original Bands
Winning band will receive
$300, 6 hours studio time, and future gigs!
Judging:
Bands will be judged on the following:
Vocal ability
Stage Presence
Appearance
Originality
Audience response
Each of the three Judges can award up to 50 points per band for a possible total score of 150 points. Each audience member may also cast their vote which counts as one point towards the band's total.
Schedule:
Saturday, August 4 -
Winner - Zohfoot
Saturday, August 11 -
Winner - Grove Street
Saturday, August 18 -
Winner - Frantic Arcade
Finals:
Saturday, August 25 - Finals - 3 bands compete
9:00 - Grove Street
11:00 - Frantic Arcade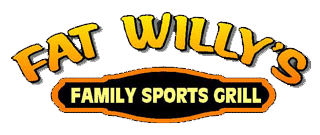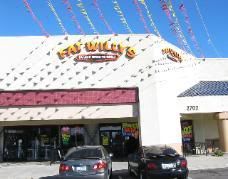 Mesa, AZ 85213

480-615-
0
500